At our after school art club at Pelham school this term we have been exploring a wonderful cross curricular project inspired by the art of Tove Janson and her creations the Moomins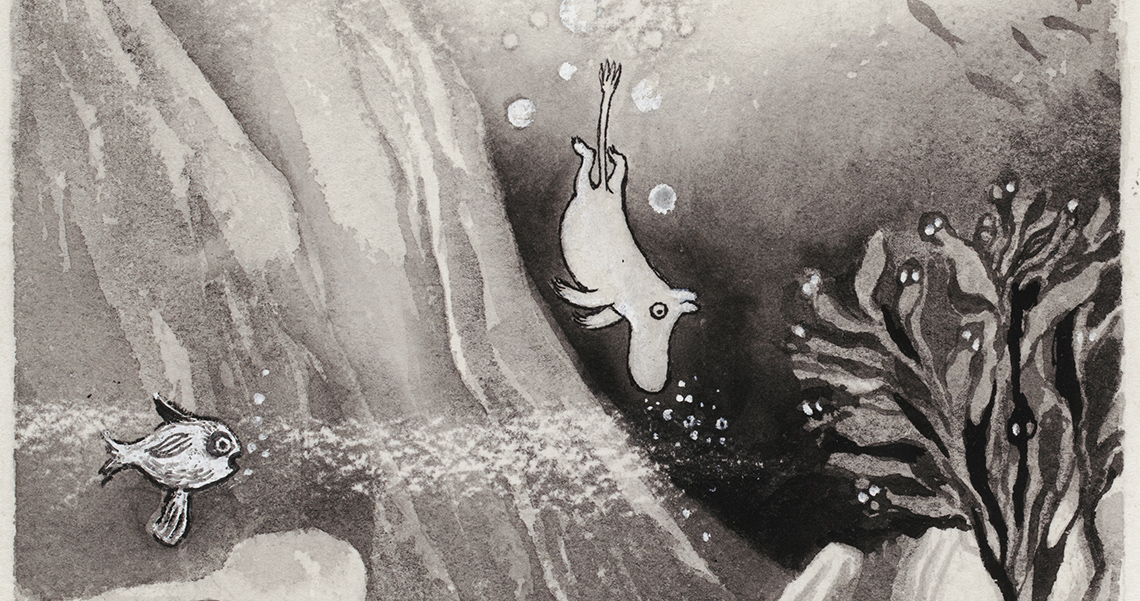 Artist Veena Scialo visited the recent exhibition at Dulwich Picture Gallery and, as her own art often explores the links between art, stories and illustration, it was a perfect starting pint for her. She also decided to link the project to important environmental concerns surrounding discarded plastics in our oceans. A great example of how art can be used to explore deeper issues abut the world and our place within it.
Veena started by exploring the exhibition and Tove Janson's illustrations and animations, using some simple exercises.
After exploring the stories a bit more the children made some watercolour studies directly from Tove Janson's work.
The children developed their own backdrops for watery scenes.
This began the conversation about the oceans and our treatment of them through our over use and discarding of plastic waste. The children began to develop stories about these issues.
The next stage was to create puppets made out of discarded plastic. The children made some beautiful creatures and their imaginations ran wild with interesting materials.
The characters were brought to life in impromptu puppet shows
Which then became shadow puppets.
These really create an eerie, under water feeling
More recently the children began to design more puppets for their stories. They practiced they watercolour skills to paint fishes and are currently making them into puppets. They have also made and decorated their own puppet theatre.
I hope I will be invited to the final performance!
Posted by

admin
Mar, 02, 2018
No Comments.